The Lundbeckfond Auditorium
The Lundbeckfond Auditorium was donated by the Lundbeck Foundation and can accommodate 340 people.
Employees from the Department of Biology may book the auditorium through Christina Lindeburg clindeburg@bio.ku.dk.
All others must book the auditorium by sending an email to lokadm@science.ku.dk.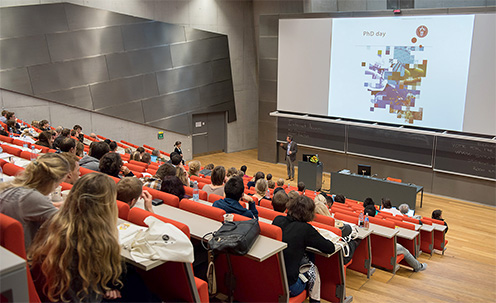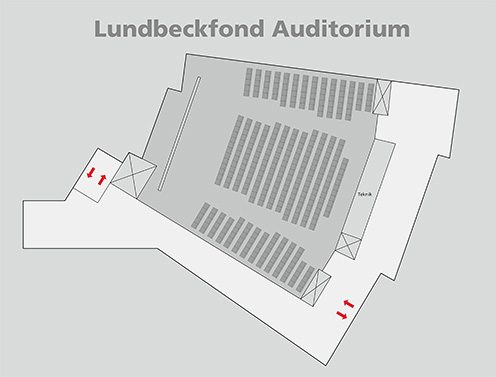 Parking at Nørre Campus
Read all about parking at Nørre Campus here.